1. Submit to Conference Proceedings (EI会议论文集)


All accepted full papers will be published in Journal of Physics: Conference Series (ISSN: 1742-6596)and will be submitted to EI Compendex and Scopus for indexing.
会议最终所录用的论文将以主会2022年绿色能源与电力系统国际学术会议(ICGEPS 2022 )论文集提交Journal of Physics: Conference Series (ISSN: 1742-6588)期刊出版,出版后提交 EI Compendex, Scopus检索。

◆ EI Template Download:Template.rar, No less than 5 pages, and papers should be submitted to EI Submission System.
◆ Only accept full English submissions, if you need Chinese manuscript translation service,please contact us wechat Lily (18818846285) for help.
2. Submit to SCI journal (SCI期刊)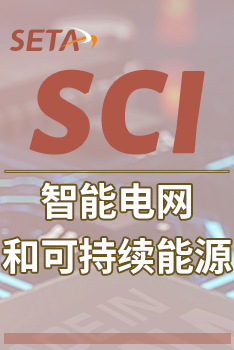 Sustainable Energy Technologies and Assessments
ISSN:2213-1388,IF: 5.353
Note [D+511] at submission. Priority will be given to review the paper. 投稿时备注D51享受优先审稿权

◆ Submission should be in WORD(.doc)format only, and specified templates will be given after evaluation.
◆ All submissions must not be less than 10 pages in length, and papers should be submitted to SCI Submission System.
Note: All submitted articles should report original, previously unpublished research results, experimental or theoretical. Articles submitted to the conference should meet these criteria and must not be under consideration for publication elsewhere. We firmly believe that ethical conduct is the most essential virtual of any academic. Hence any act of plagiarism is a totally unacceptable academic misconduct and cannot be tolerated.
3. Submit to EI journal (EI期刊)



Energy Reports (ISSN: 2352-4847)
Index:EI Compendex -JA /SCIE/DOAJ/Scopus/Inspec
Conference Website:
【2022 International Conference on the Energy Internet and Energy Interactive Technology(EIEIT 2022)March 25-27, 2022 ,Wuhan】